Squeeky Keys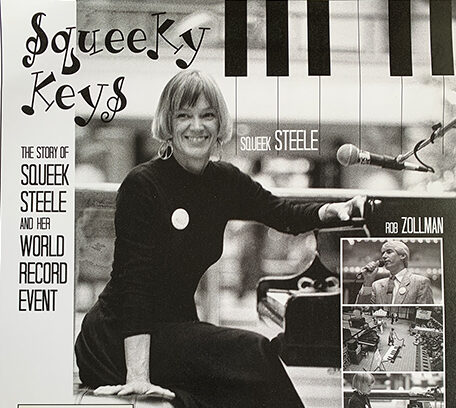 Watch the Trailer:

Please join us for the West Coast screening of "SQUEEKY KEYS", the documentary of Squeek Steele's Guinness World Record in 1988 for most songs performed by memory on piano.
Following the showing of "SQUEEKY KEYS" there will be a Q&A with Ginger Cook, the filmmaker/director of BC Entertainment and Squeek, herself.
Tickets are $10 and will be sold at the door to benefit the Historic Piper Opera House, and are also available on PayPal (Click the purchase button below).
More info: @SqueekyKeys
Musicians lead complicated lives. Always confirm a date before arriving at the venue.