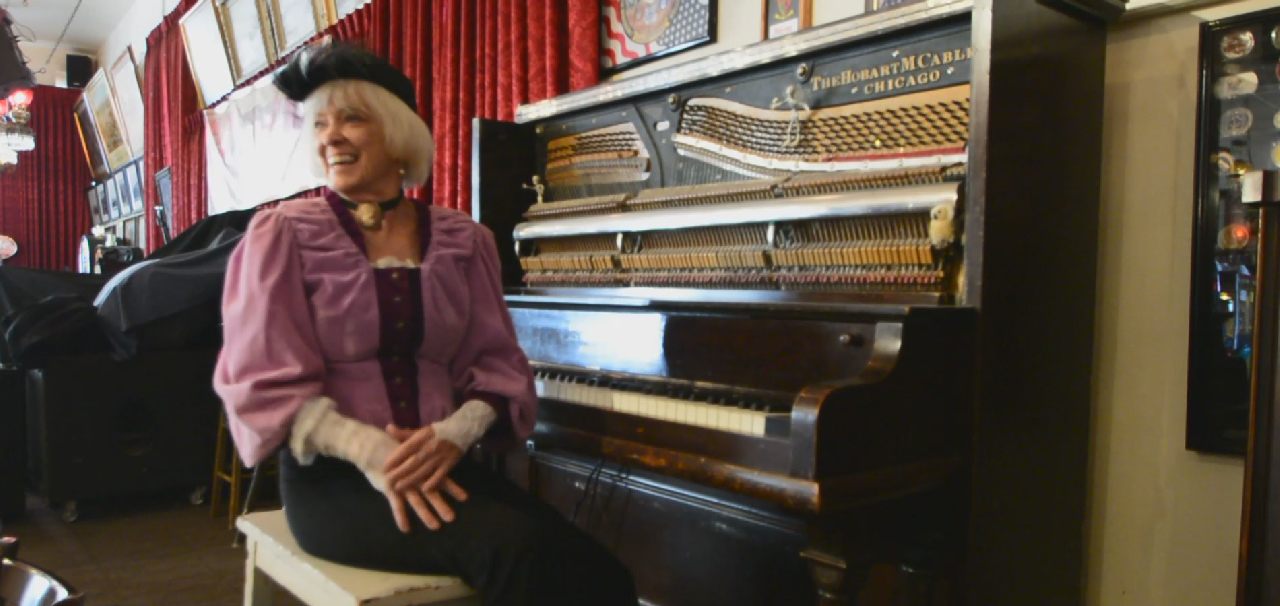 Pay Attention to Squeek:
In honor of Nevada Day

With Nevada Day on the horizon—October 31st—we thought this little video, captured on Nevada's sesquicentennial—of Squeek playing Nevada's state song—with a twist—was fitting

Squeek's YouTube Channel

Squeek's video collection is a fun and amazing journey through time — from a video Christmas Card with the Philadelphia 76ers to How to Move a Piano to West Coast Ragtime Festivals. We think it's time to share these long-hidden gems with the world along with her more current recordings. We will continue to post …

Read more

Squeek at the Bucket

Squeek plays regularly at the Bucket of Blood Saloon in Virginia City. Most months you can find her there Friday through Monday. Her performance dates and times vary, so be sure to take a look at her Public Appearances Calendar before you make the trek up to the historic mining town.
CONTACT
Musicians lead complicated lives. You can contact Squeek via the contact form, email or leave a voicemail at the number listed here.