1 event,
Scott Joplin Ragtime Festival – rescheduled for June 1-4, 2022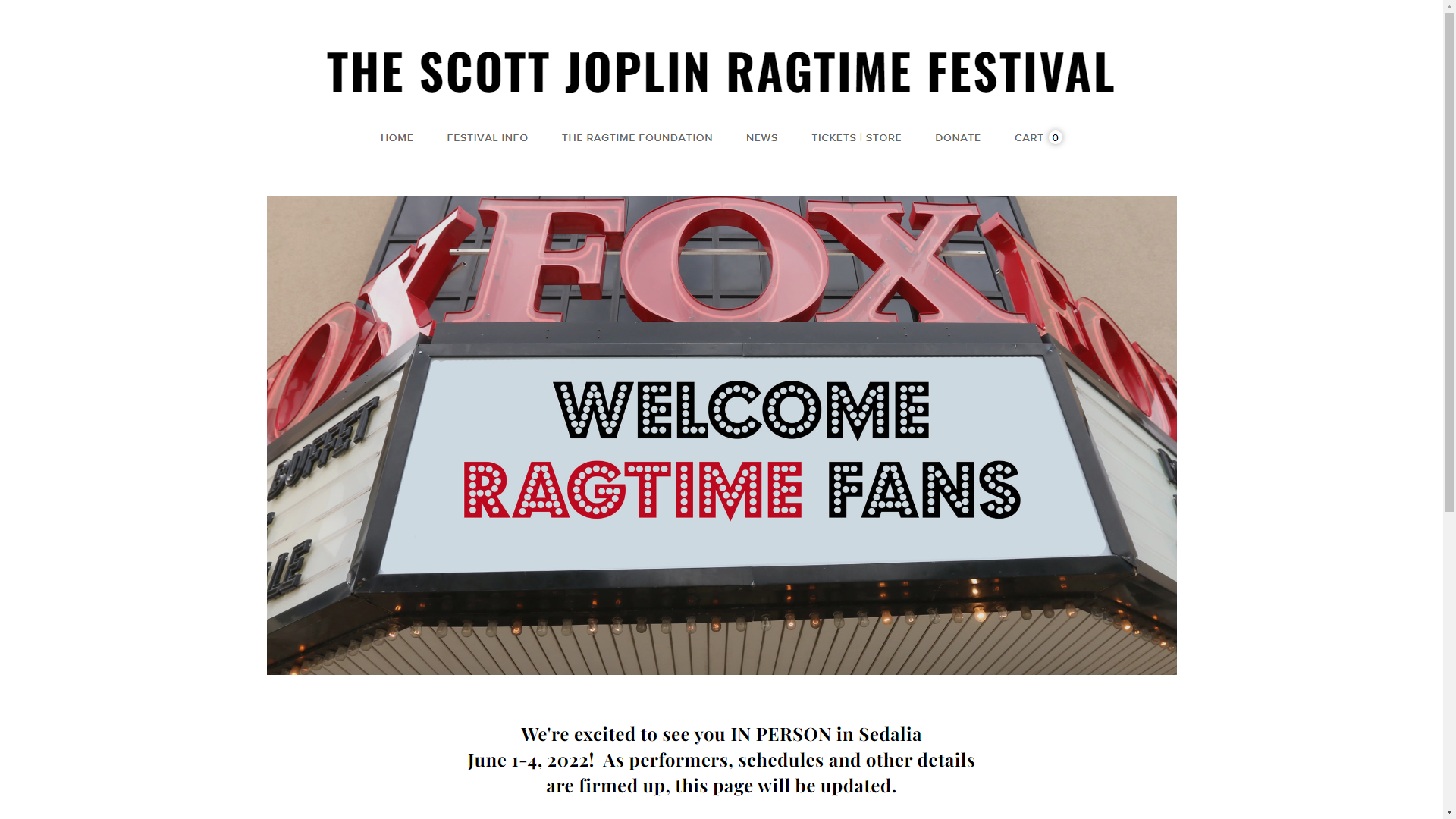 Things are about to get syncopated: Celebrating Women of Ragtime. Get More Information on the Official Festival Website. More information about Squeek's schedule to come.
Musicians lead complicated lives. Always confirm a date before arriving at the venue.